eBooks, eMagazines, eAudiobooks
eBooks, eMagazines, eAudiobooks
eBooks, eMagazines and eAudiobooks are a great alternative way to access a huge range of fiction, non-fiction, children's and classic titles, as well as a broad selection of popular magazines.To register for the service you must have a Glasgow Libraries membership.
If you're not a member it's easy to join - simply visit one of our 33 libraries to register. You can also complete a membership form online although your account will have to be verified at a library before you can access Overdrive eBooks and audio books.
eBooks - Overdrive
eBooks - Overdrive

Overdrive is a library service for borrowing eBooks and eAudiobooks. Using your library card, you can browse for titles to download to your computer or a variety of portable devices.
eMagazines - Zinio
eMagazines - Zinio

Zinio eMagazines is a great service which lets you read digital copies of your favourite magazines for FREE! Check out magazines through the Glasgow Libraries Zinio page.
eAudiobooks - OneClickDigital
eAudiobooks - OneClickDigital

OneClickDigital is a library service for borrowing unabridged eAudiobooks. We have hundreds of best-selling titles now available for download.
Comics Plus
Comics Plus
Comics Plus – New FREE service now available
Comics Plus brings thousands of digital graphic novels and comics to library members on any Web-connected device. This digital collection includes thousands of titles and series from the biggest publishers in graphic novels & comics. You can check out up to 25 titles at a time for a 7-day period.
Please note that although each title has an age appropriate indication, parental guidance is recommended. Parental controls are available in the iOs app.
Try Comics Plus here. A user guide is available here
eReading Help
eReading Help
Let Us Know
Let Us Know
Home Ground
Home Ground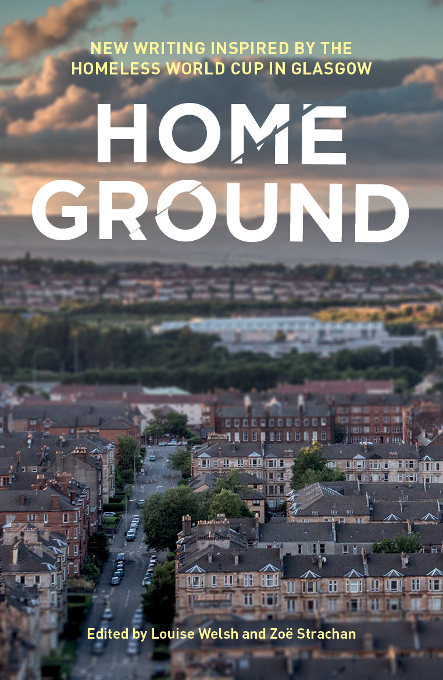 New writing inspired by the 2017 Homeless World Cup in Glasgow.
Home Ground is a powerful and enduring collection of new writing from established authors, learners, students and tutors who have worked together in Glasgow. The stories and poems in this book are peppered with the landmarks, spaces and places that are emblems of our city. Most of all, they are about people; their hopes and fears, and their trials and triumphs.
Available in book and ebook formats.
Find Home Ground in our Catalogue.
Featured eBook
Featured eBook
Featured eMagazine
Featured eMagazine
Featured eAudiobook
Featured eAudiobook
Library App
Library App